The Best Experience!
Our smoke shop brings you the best products, and a unique purchasing experience.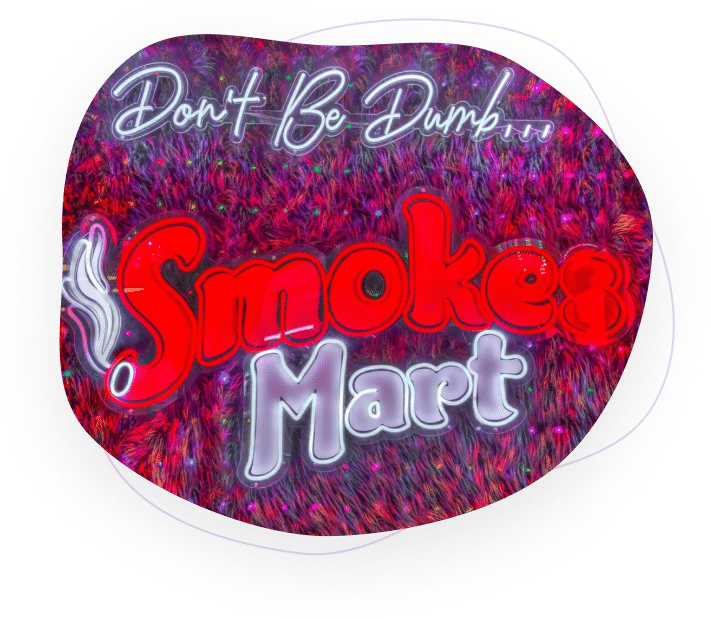 Finally, a smoke shop that delivers FAST.
At SmokesMart, we understand the importance of a swift and reliable service, which is why we take pride in our lightning-fast delivery system. Say goodbye to long waits and hello to instant gratification! We prioritize your time, allowing you to enjoy your smoking essentials without any unnecessary delays.
Shop Now
SmokesMart
is more than simply a smoke shop, though.
About Us
SmokesMart offers an extensive collection of wraps, gorgeous glass pieces, hookahs, vapes, and concentrate/dry herb pens as well as much more.
Our family-owned shop provides a warm, welcoming environment complete with arcade games and a couch.
Contact Today
Checkout Reviews
At SmokesMart, We want our customers to get the best price possible.
At Smokes Mart, we strive to provide exceptional customer service, a welcoming atmosphere, great prices, and fun ways to create your own deals. Here at SmokesMart, we want our customers to get the best price possible, so if you find that a competitor has a lower price on something than we do, we'll match it!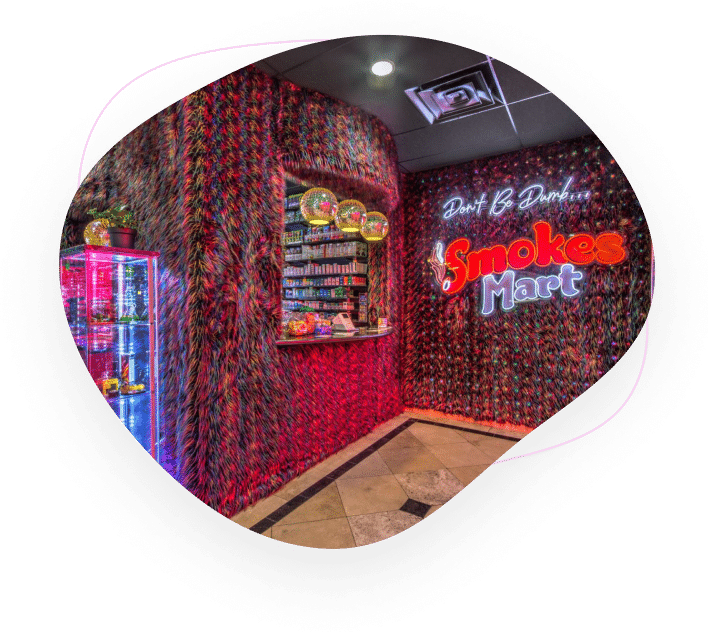 Smokes Mart
was established in 2012.
One of the best things about our shop is the variety of discounts customers can pick from when making a purchase. Our goal is to ensure each and every customer leaves our shop with exactly what they came for and a smile on their face!

Duuuude I came in here looking for a pod for my vape, Peter and Megan hooked me up right. He even downloaded a new configuration for my vape and refused to take a tip!! Here's to you guys I will deff be back
Michael T.
Monterey Park, CA

My girlfriend and I have grown up in this neighborhood and our favorite smoke shop has always been SMOKES MART!!! I would definitely recommend! A true smokers paradise, whatever you need is here!
Itso V.
Las Vegas, NV

Love this place - the staff is always super friendly + they're open later than most smoke shops.
Wandered in here after my fiancé couldn't stop raving about how great it is there & he was totally right! I'm a regular now too!
Toni P.
Westside, Las Vegas, NV

Kaizer helped me out with purchasing a vape tonight and he is the most professional and patient. Love how neat this place is! You can kick it and get a massage from the massage chair or spin the discount wheel on certain items in the shop, this place is so unique unlike other smoke shops!
Alex N.
Las Vegas, NV